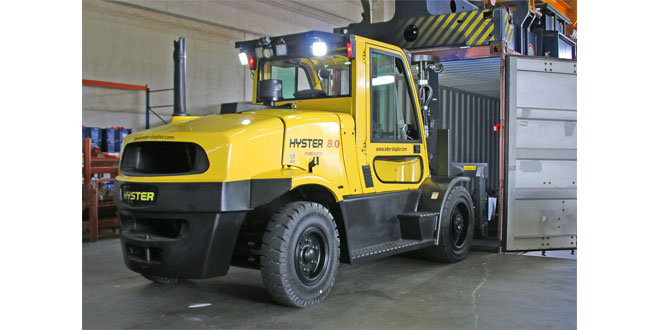 Hyster Europe announces several updates to help specific industries overcome unique challenges. Whether it's a lack of space in a retail warehouse or the Just-In-Time demands of an automotive factory, Hyster® solutions are meeting the needs of specific applications.
Retail
Large retail outlets are often challenged with storing and handling stock within the tight confines of a small warehouse. These warehouses often are designed with narrow aisle widths and high racking which can make handling difficult.
Hyster Europe recently previewed the R1.0E – 1.4E Reach Truck series, designed specifically to support this type of operation. Although it offers the same dependability and operator comfort as the existing Hyster® Reach Truck range, it has been developed for greater manoeuvrability in environments where space is at a premium.